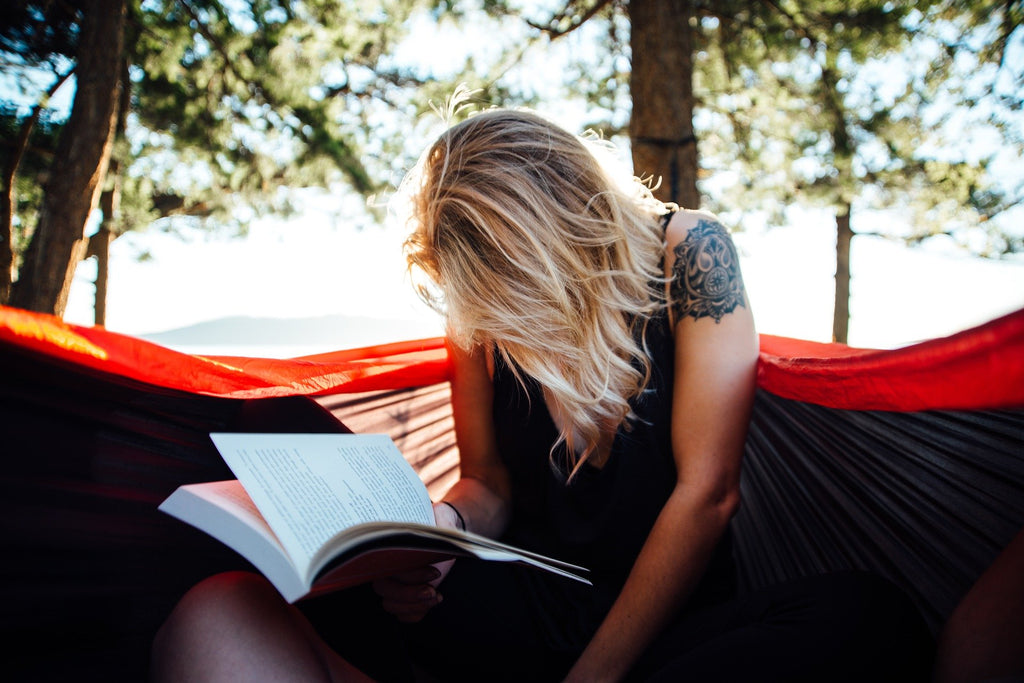 Best Climbing Books to Binge Read
Did you read our recent Best Climbing Movies to Binge Watch blog post? If you got through them all and are looking for something to do, or if you are a reader and not a movie watcher, then this post is for you. We surveyed our staff and came up with a list of the best rock climbing and mountaineering books. Set up your hammock, jump in and start reading!
The Hard Years by Joe Brown
The autobiography of one of Britain's greatest climbers.
The Push by Tommy Caldwell
A dramatic and inspiring memoir by a climbing legend.
Minus 148 Degrees by Art Davidson
The first-hand account of an experienced mountaineering team attempting to summit Denali in the winter.
Alone on the Wall by Alex Honnold
Read about Honnold's life and amazing achievements.
Annapurna by Maurice Herzog
An account of the 1950 ascent of Annapurna in the Himalayas by a French expedition team.
Eiger Dreams by John Krakauer
This collection of essays is about the people and the mountains.
Into Thin Air by John Krakauer
This best-selling book is a first-hand account of a harrowing Mt. Everest expedition.
Everest the Hard Way by Chris Bonington
An account of the 1975 Everlast climb along the steep south west face, a.k.a. "the hard way."
Touching the Void by Joe Simpson
The exciting first-hand account of a disastrous climb in the Peruvian Andes. 
This Game of Ghosts by Joe Simpson
A memoir and good follow-up read after Touching the Void.
Conquistadors of the Useless by Lionel Terrey
A portrait of the times and climbs of premier French mountaineer Lionel Terray.
If your favorite rock climbing book is not on our list, let us know in the comments!