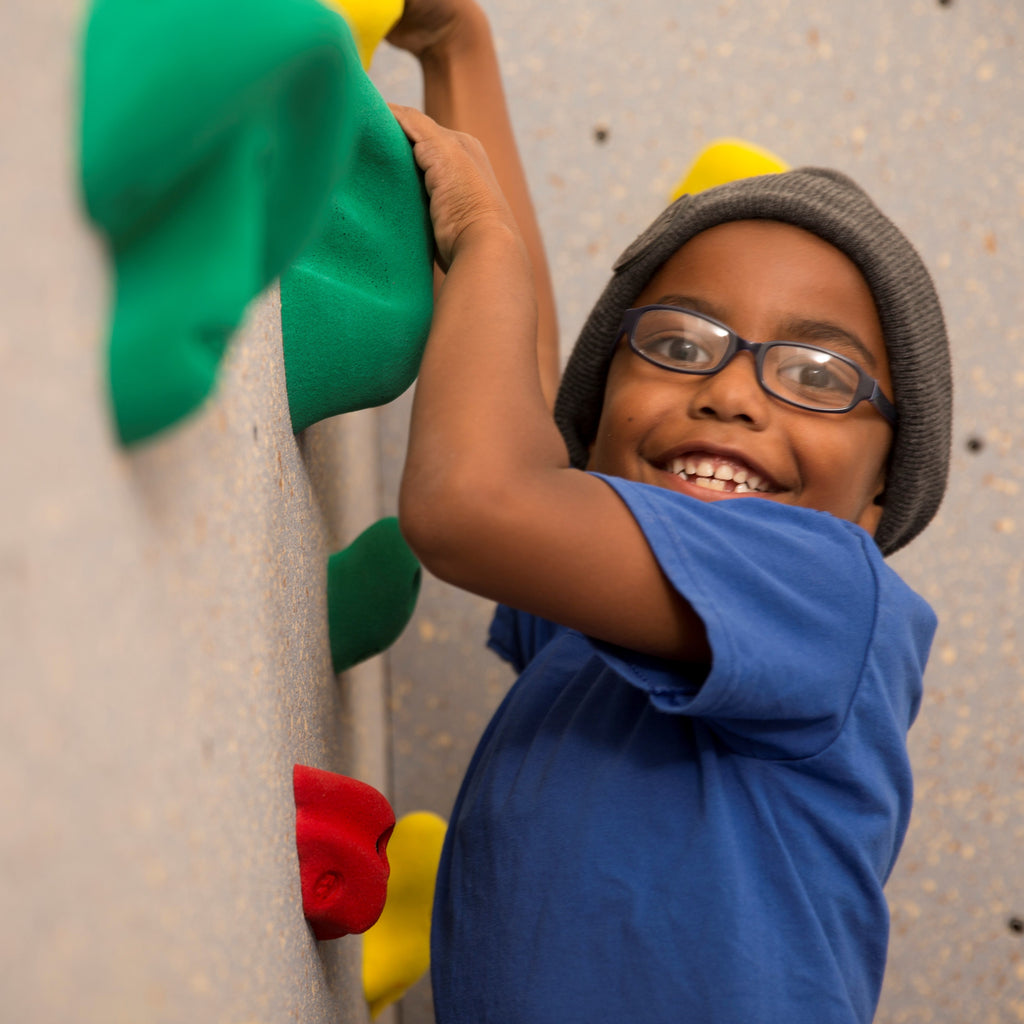 The Many Benefits of Rock Climbing
Whether you are looking for rationale to support adding climbing to your program, or want to bask in the glory that you already have a climbing wall, read on.
1. Climbing builds physical skills and contributes to overall physical fitness:
Aerobic and anaerobic activity
Increased cardiovascular fitness
Enhanced balance, coordination and flexibility
Increased muscle strength and endurance
Improved motor planning
Enhanced body awareness
2. Climbing develops social-emotional skills:
Increased self-knowledge, self-confidence and self-reliance
Enhanced patience, perseverance, courage, trust, will power and self-control
Meeting challenges/handling failure
Positive risk taking
Stress management
Awareness of others
Cooperation
Leadership
3. Climbing enhances cognitive skills:
Problem solving, including the identification of multiple solutions for challenges
Decision and judgment making
Increased focus and concentration
Visualization and mental imaging
Following directions and safety rules
Goal setting
Communication
4. Climbing enhances mental health.
A recent study supports climbing/bouldering as effective in alleviating depression.
In another study, climbing reduced anxiety.
5. Climbing attracts participants who are not drawn to traditional team sports and motivates them to be physically active, which brings all of these benefits.  
6. Climbing is a lifetime sport that engages people of all ages and allows children and adults alike to reap the benefits for decades.
7. Climbing enhances mindfulness, which has been shown to have many benefits.
A study demonstrated that rock climbing increased mindfulness.
8. Climbing brings a level of success for all. It's inclusive and allows for participation from a wide range of fitness and ability levels.
9. Climbing is everywhere – indoors (schools, camps, fitness clubs, churches, climbing gyms and more) and outdoors. Its growing popularity makes it easier and easier to find a place to climb.
10. It's a fun, exciting and engaging way to spend time!