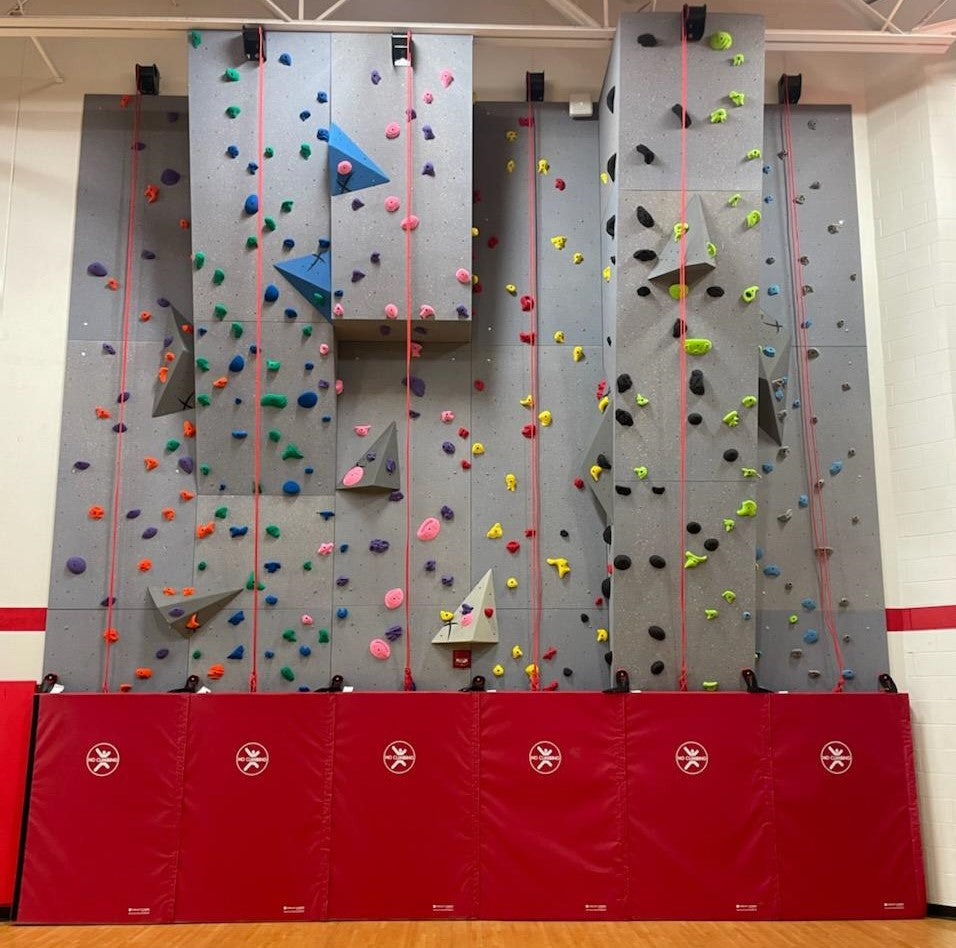 Show & Tell! Top Rope Climbing Walls
Here are some fun and versatile Top Rope Climbing Walls that we recently installed. If they inspire you to learn more about how to get one at your organization, we'd love to connect with you!
Dennis Yarmouth Middle School, Yarmouth, MA
This dramatic Top Rope Wall is part of a newly built school and offers 715 square feet of climbing. It features colorful panels, varying angles and 5 belay stations. Volumes not only add visual interest, but enhance to the climbing experience, along with a variety of colorful hand holds.
Cherokee Youth Center, Cherokee, NC
This beautiful Vertical Climbing Wall is constructed of Relief-Feature™ panels with Volumes added for extra climbing challenge. It has two auto belay stations and one traditional belay station to enable solo climbing as well as belayed climbing. It's also flanked on each side by a Traverse Wall® which provides added versatility and 40 continuous feet of horizontal climbing. Corner installations area a great use of space and make for an interesting traverse.
Marathon High School, Marathon, WI
This 24' high by 24' wide Top Rope Climbing Wall features our Standard panels, 6 top rope stations, sculpted features, Volumes and added competition-level hand holds to engage and challenge students. The climbing wall can also be used as a Traverse Wall® by simply moving ropes out of the way.