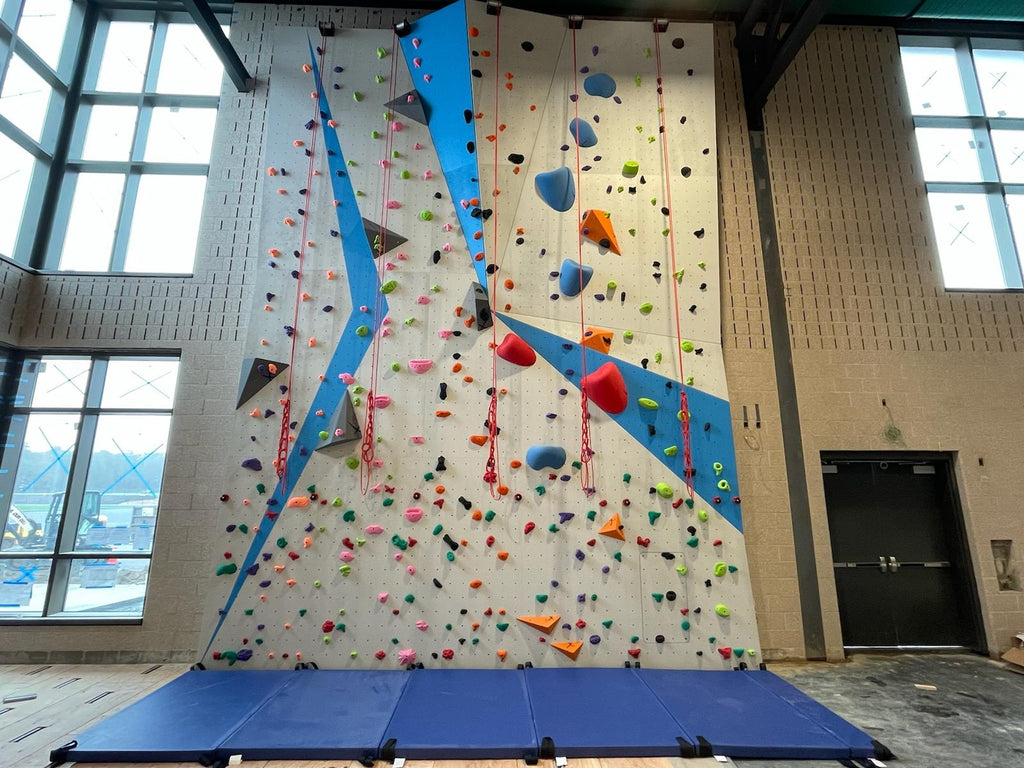 Inspecting Your Top Rope Wall
Included with all of our Top Rope Climbing Walls is a training on use, safety and maintenance. Among many topics, this comprehensive, on-site training covers how to inspect the climbing wall and log inspections on a regular basis. Inspecting your climbing wall before each use is an important part of making your climbing program the safest that it can be. Here's a checklist that recaps what is covered in the training:
Climbing Panels
Equipment
We recommend annual inspections of your vertical climbing wall and offer an inspection service, along with a refresher training. Contact us for more information!
Please note that inspections are just one part of your safety program. You must also be sure your staff and climbers/belayers are thoroughly trained before using the climbing wall. Additionally, a closure system to keep climbers off the climbing wall when it's not in use should be employed.