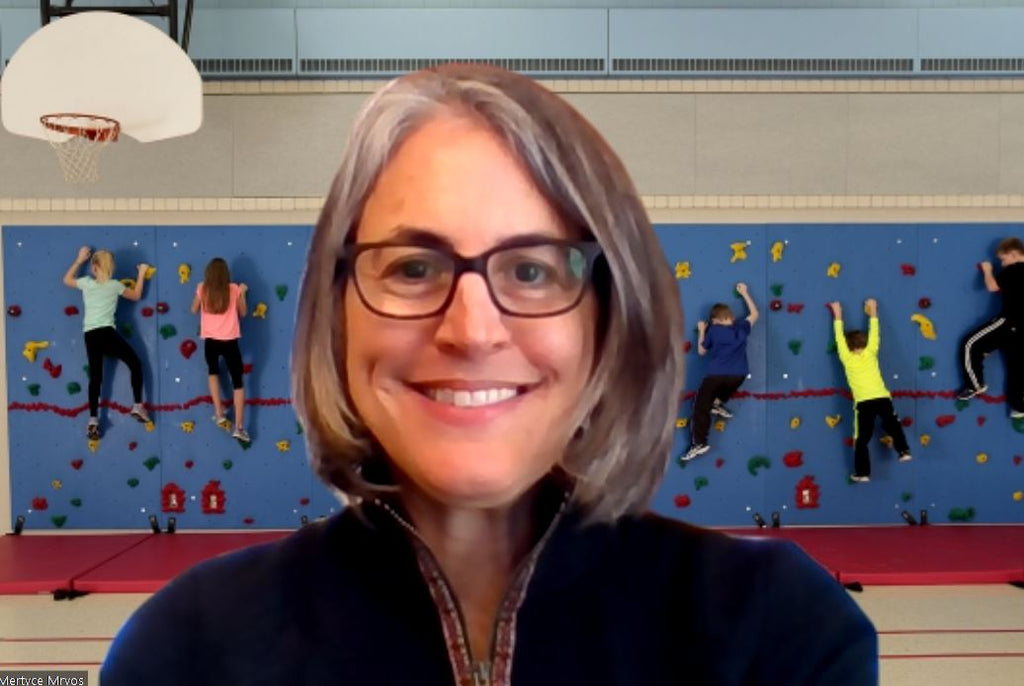 Climbing Wall Backgrounds for your Next Zoom Meeting or Desktop
During this pandemic, there are many people who really miss rock climbing and teaching rock climbing. Climbers can't wait for their local climbing gyms to re-open and physical educators are eager to get students back on the school climbing wall. Now anyone can display their love for rock climbing with custom backgrounds that are sure to please all attendees on that next video conference call. They also make great desktop backgrounds. We've made four images available for download. Choose from a River Rock Traverse Wall, Chroma Traverse Wall (complete with student climbers), a bouldering wall and a top rope climbing wall. While it won't actually get you back on the climbing wall, we hope that adding some virtual climbing will help brighten your day!
Click on the thumbnails below to download your backgrounds!