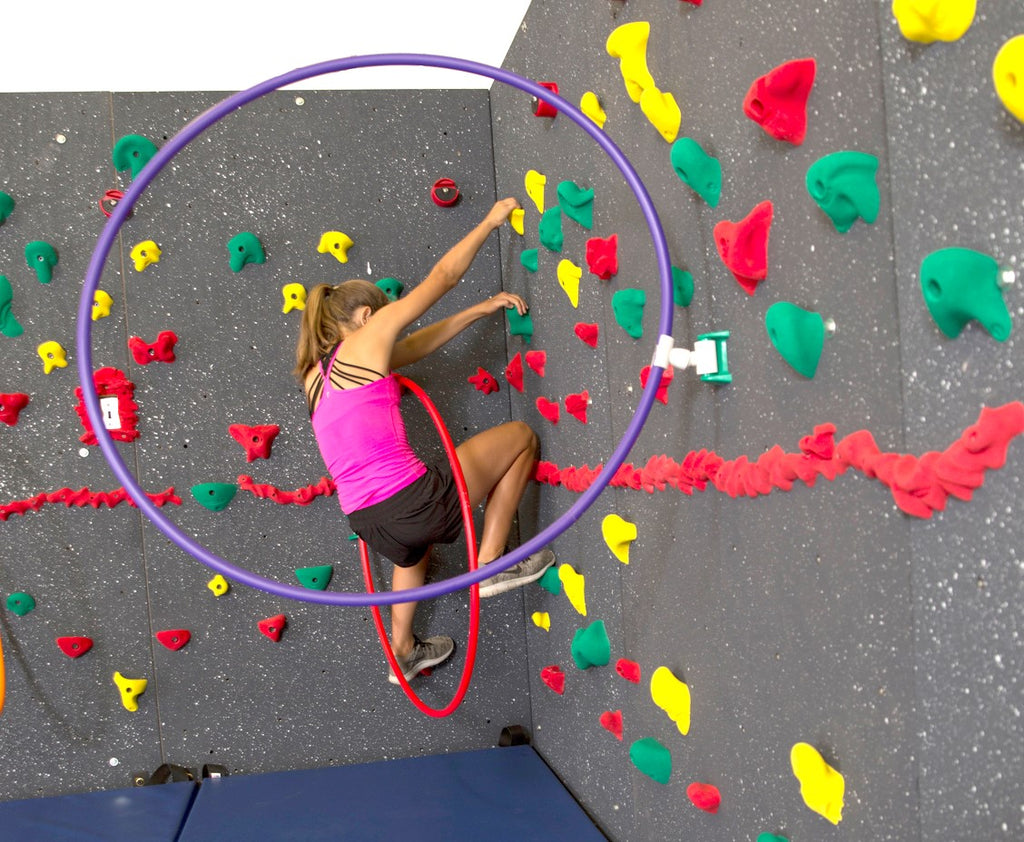 Accessorize Your Climbing Wall
Adding accessories to your climbing wall is a great way to maintain climber interest over time, develop new climbing skills and bring some cross-curricular activities to the climbing experience. Here are some of our best sellers!
Climbers can climb over, under, around and through plastic hoops with the Versa Challenge Course. Specialized holds with clips for plastic hoops can be positioned in any direction to create a versatile and fun climbing challenge. The included activity guide gets you started with some fun games that will engage climbers of all ages. Sold in sets of 5 or 10 with or without hoops because we know you might already have hoops.
Discovery Plates are magnetic, dry-erase plates that fit between the Traverse Wall® and hand holds and are great for integrating classroom learning with climbing. They can be written on with the markers or used with magnets. Each set of 10 includes over 500 word, letter and math magnets. An activity guide with five activities gets you started in how to use this versatile climbing wall accessory.
The Ball Holder Hand Hold is exactly what it sounds like – a hand hold that holds a ball. This is great for conducting activities and games with small balls. When not conducting ball games, the Ball Holder Hand Hold can be used as a hand hold to climb the wall. Sold individually or in sets of 10, and with an activity guide.