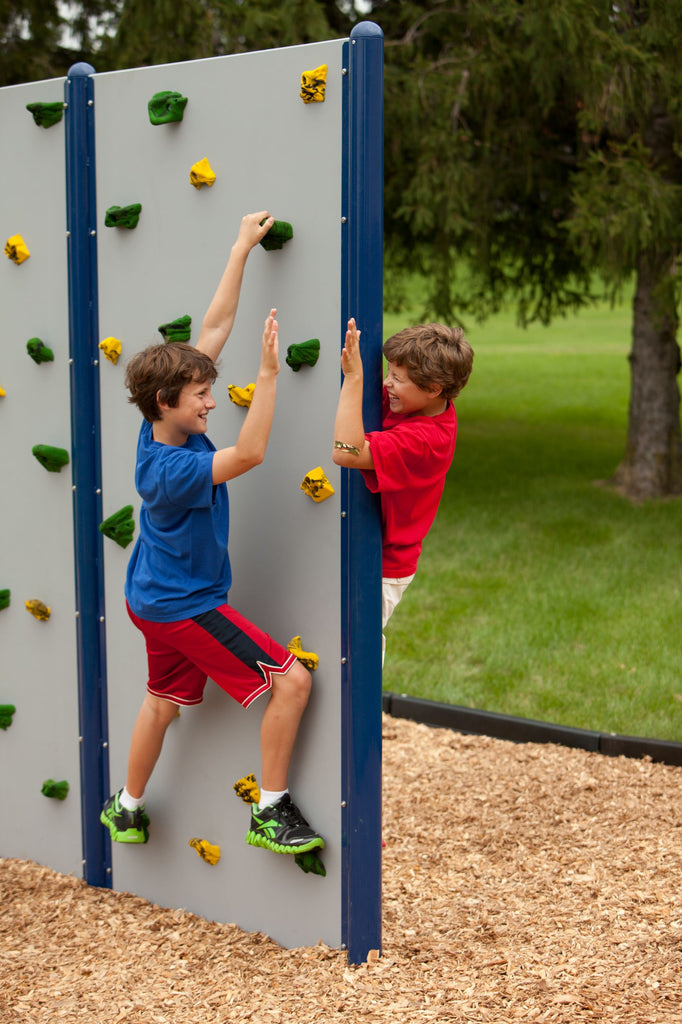 Take it Outside! An Overview of Our Outdoor Climbing Wall Options
Most of our climbing walls are for indoor climbing, however we do have two great outdoor climbing walls if you are looking to add climbing to an outdoor space.
Our Playground Wall is freestanding and offers climbing on both sides! It's 8 feet high and available in gray or clear panels. The best part about the clear panels is that climbers can see their friends climbing through the wall! It's the perfect outdoor climbing option for schools, parks and churches. It's even available in a smaller 6-foot height perfect for preschools or daycare centers.
Another option is mounting the gray panels to an existing outdoor structure for a one-sided climbing wall. Contact us for more information on this outdoor climbing wall.
Add adventure to your aquatic area with this poolside climbing wall. Children and adults alike enjoy the challenge of the climb, as well as the exhilarating plunge back into the pool. Clear panels feature red, yellow and orange hand holds that are UV and chlorine resistant. The Kersplash Pool Climbing wall is modular and can be made to fit any space and deck configuration. The 4′ x 4′ panels attach to the stainless-steel frame allowing you to customize the height and width of the climbing wall to your needs. This is great for aquatic centers and even home use.