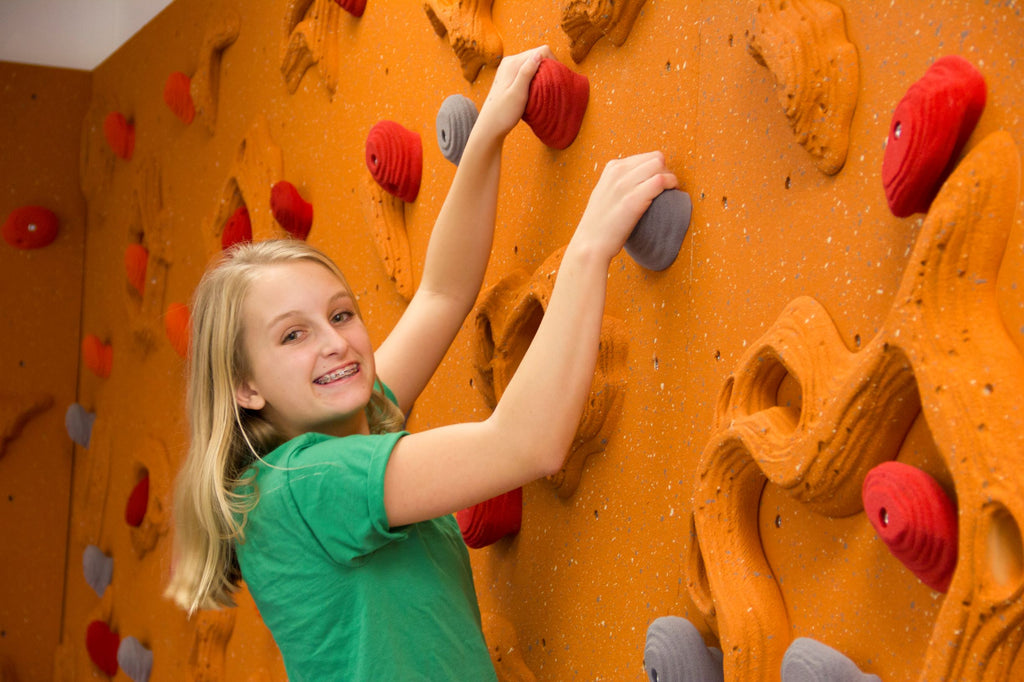 Summer Learning
Summer is a great time to learn something new and our on-demand webinars are here to help you build upon your climbing knowledge and provide new ideas for your climbing program. Check them out!
Climb On (49 minutes)
This webinar explores the rationale for adding climbing, including the many benefits it offers. Attendees will receive an overview of the different types of climbing walls available and guidance on how to choose the one that best meets specific needs. They'll also learn about safety and risk management protocols and some of the exciting activities that can be hosted on a rock wall. Leave inspired and equipped to start planning for a new climbing wall! (This webinar is eligible for continuing education credits.)
School of Rock…Climbing (80 minutes)
Get amazing new ideas for your Traverse Wall®! This recorded webinar includes best practices, tips and a variety of dynamic climbing wall activities. Special guest panelist and physical educator, Matt Barrows, will share information about his innovative climbing program in the North Kansas City Schools. (This webinar is eligible for continuing education credits.)
Choosing a Traverse Wall® (29 minutes)
Are you curious about adding a Traverse Wall to your program and want to know what options you have? Do you ask yourself things like, "What's the best climbing wall?" or "What kinds of Traverse Walls are there?" If so, this webinar is for you! Learn all about our innovative Traverse Walls in this informative webinar that will help you choose the perfect climbing wall to meet your program needs.
Traverse Wall Accessories & Curriculum (17 minutes)
Are you looking to maintain interest over time, engage the older children in your climbing program, conduct cross-curricular activities on the climbing wall or develop advanced climbing skills? Accessories and curriculum can help you do all of this!