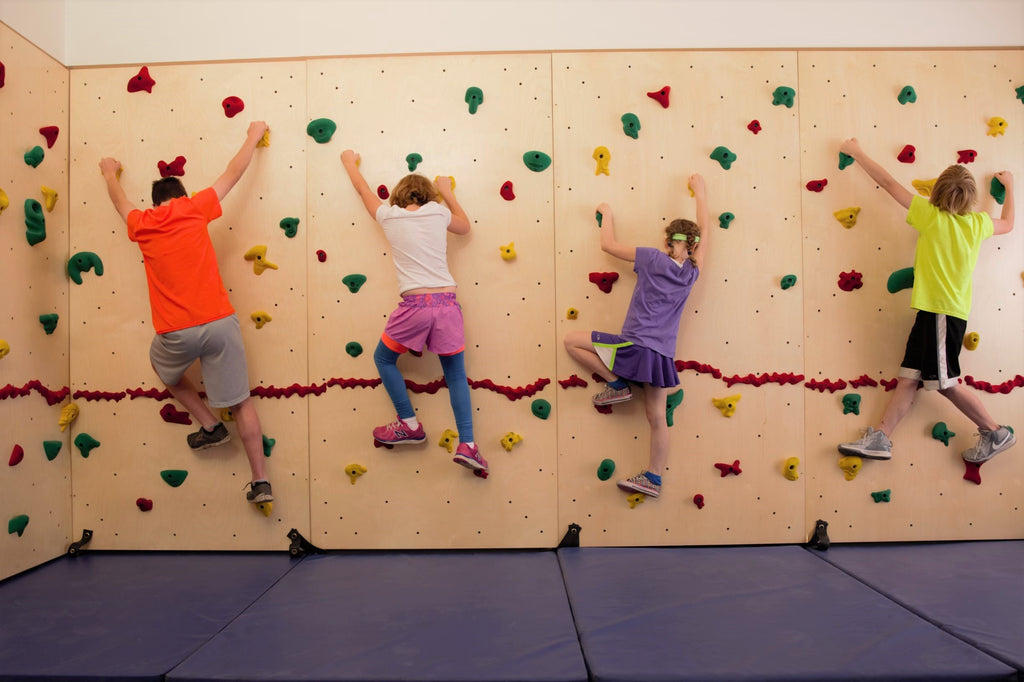 Resources for Your Climbing Wall Program
Whether your climbing wall is brand new or ten+ years old, or if you have previous climbing experience or not, we have the resources to help you create and maintain a safe and exciting climbing  program that meets a variety of needs and keep your climbers engaged and challenged. Here's a brief overview:
We offer a variety of free on-demand webinars. Some are eligible for continuing education credits and walk you through how to get a climbing wall or help you integrate best practices and new activities into your program. Other webinars provide information about our products to help you get the most out of them. We also feature a calendar of our upcoming live webinars.
We're proud to offer the most wide-ranging set of educational climbing materials available, including Climbing the Walls, our comprehensive activity and resource guide for Traverse Walls®. Other resources allow you to integrate climbing with geography, character education and nutrition.
We share some of our favorite climbing wall activities on our website. They include beginner, intermediate and challenging activities as well as competitive and cooperative climbing activities and games.
Our weekly blog posts vary from showcasing projects and climbing programs to sharing climbing wall games and activities. It's a great place to get new ideas for your climbing wall.
Looking for personalized climbing wall education? We offer in-person, on-site trainings for Traverse Walls, Top Rope Climbing Walls and Team Building. The half day or full day events provide staff with the knowledge and skills to confidently build and run a climbing program. We also offer safety inspections of your climbing wall.
We are always eager to help you meet your climbing goals with new resources. We welcome your suggestions or comments!