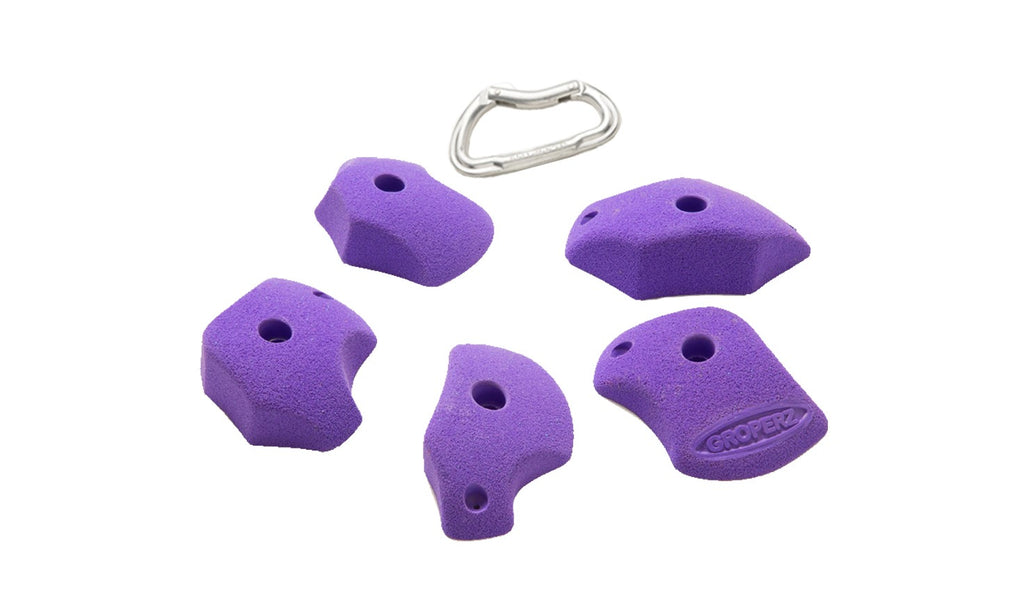 Our Five Favorite Hand Hold Sets and Why You Need Them
Do you have a home climbing wall that needs some new life? Or are you looking for the perfect gift for a climber friend with a home wall? Here are our staff's five favorite sets from Groperz™ Hand Holds that will bring new challenges and energy to the climbing experience.
These holds are positive, comfortable and have a worm thumb catch. They're great on overhangs.
This set is a timeless classic. Large cobbles that offer comfy fun. They're a best-seller.
These foot holds will literally keep you on your toes. They're small and rounded and perfect for working on foot placement.
These holds have a similar base radius and look the same from below, but each pocket or dish varies from slightly positive to deep.
These pinches offer great thumb catches with a smooth sloper or positive edge configuration for the fingers.