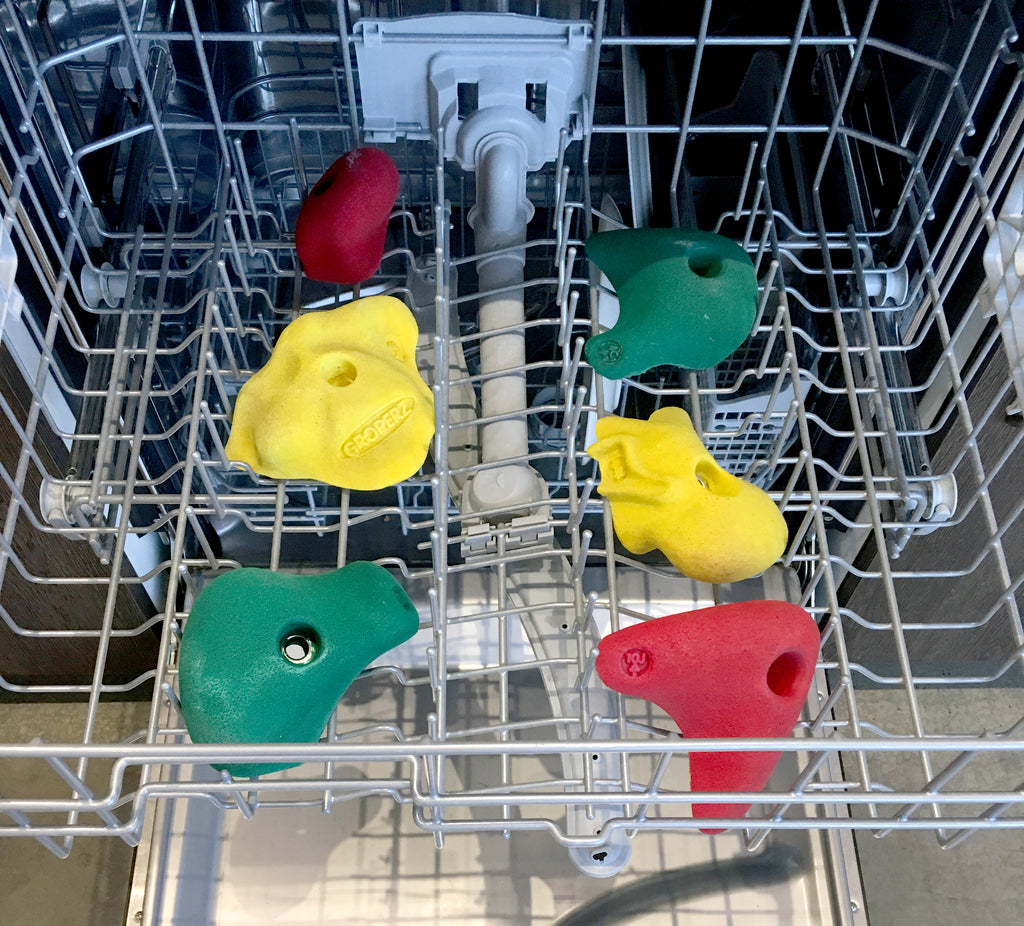 How do you wash your climbing hand holds?
This is a question we are asked often, so we thought it would be helpful to share on our blog!
First, remove the hand holds and place them into a milk crate or bin. This can be done in small batches (with a few holds per section so you can continue use of the wall) or all at one time.
Hand Wash

Using a soft bristle scrub brush and mild dish soap, scrub the hand holds in warm water. Rinse well and let dry for 24 hours. Then, reinstall on your Everlast Climbing Traverse Wall®.
Car Wash

Take the hand holds to a coin operated car wash and lay out on the floor. Spray down the holds with the soap mixture and then make sure to rinse them well with plain water afterwards. Then set them out to dry for 24 hours before returning them to the wall.
Dishwasher

Place the holds in the dishwasher with or without detergent. Choose "air dry" and not "heat dry." When the dishwasher cycle is done set the hand holds out to dry for 24 hours.