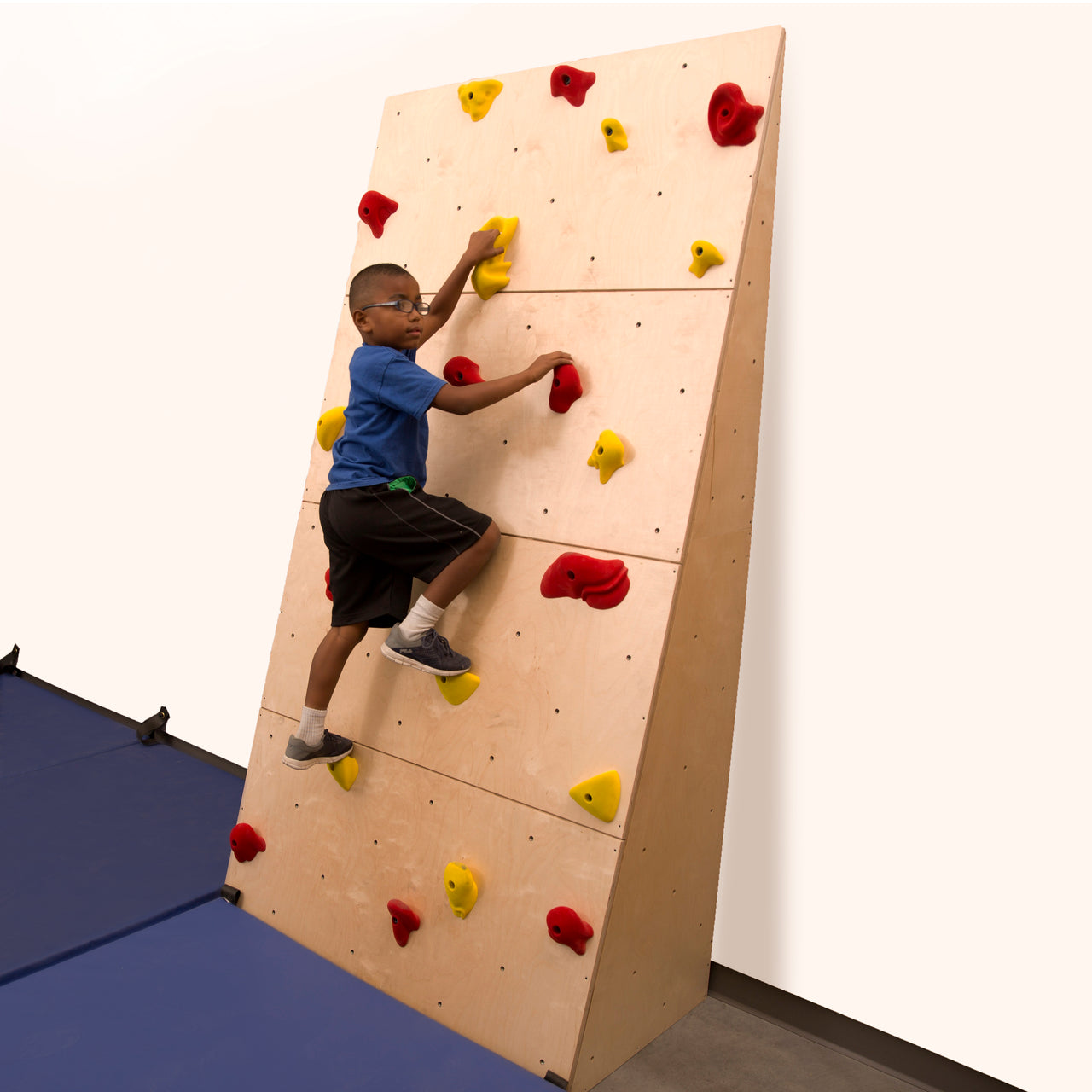 Climb-Able™ Wall
Great for beginners, this slab climbing wall comes with 20 easy-to-grab WeeKidz® hand holds to help climbers find success and build confidence. Made with beautiful Baltic birch, the Climb-Able
™
wall is easy to assemble and can be mounted by itself, next to
another climbing wall or in a row with several other Climb-Able
™
Walls.
Climb-Able

™

Wall

Great for beginners, this slab climbing wall comes with 20 easy-to-grab WeeKidz® hand holds to help climbers find success and build confidence. Made with beautiful Baltic birch, the Climb-Able™ wall is easy to assemble and can be mounted by itself, next to another climbing wall or in a row with several other Climb-Able Walls.

The Climb-Able wall is 4' wide and 7.5' tall. It comes with our patented Mat-Locking® System, 20 WeeKidz Hand Holds, assembly and installation instructions and an activity guide. 




Specifications

CLIMB-ABLE WALL

Dimensions

4' wide x 7.5' tall

Participants Involved

1

Age Appropriate

Early Childhood, Elementary, Adaptive

Contains

20 WeeKidz Hand Holds, Assembly Instructions, Installation Instructions, Activity Guide

FAQs




What is the Climb-Able Wall made with?

The Climb-Able wall is constructed with durable and beautiful Baltic birch.

Shipping and Install

Shipping

This product ships via FedEx without a mat or freight when a mat is included.