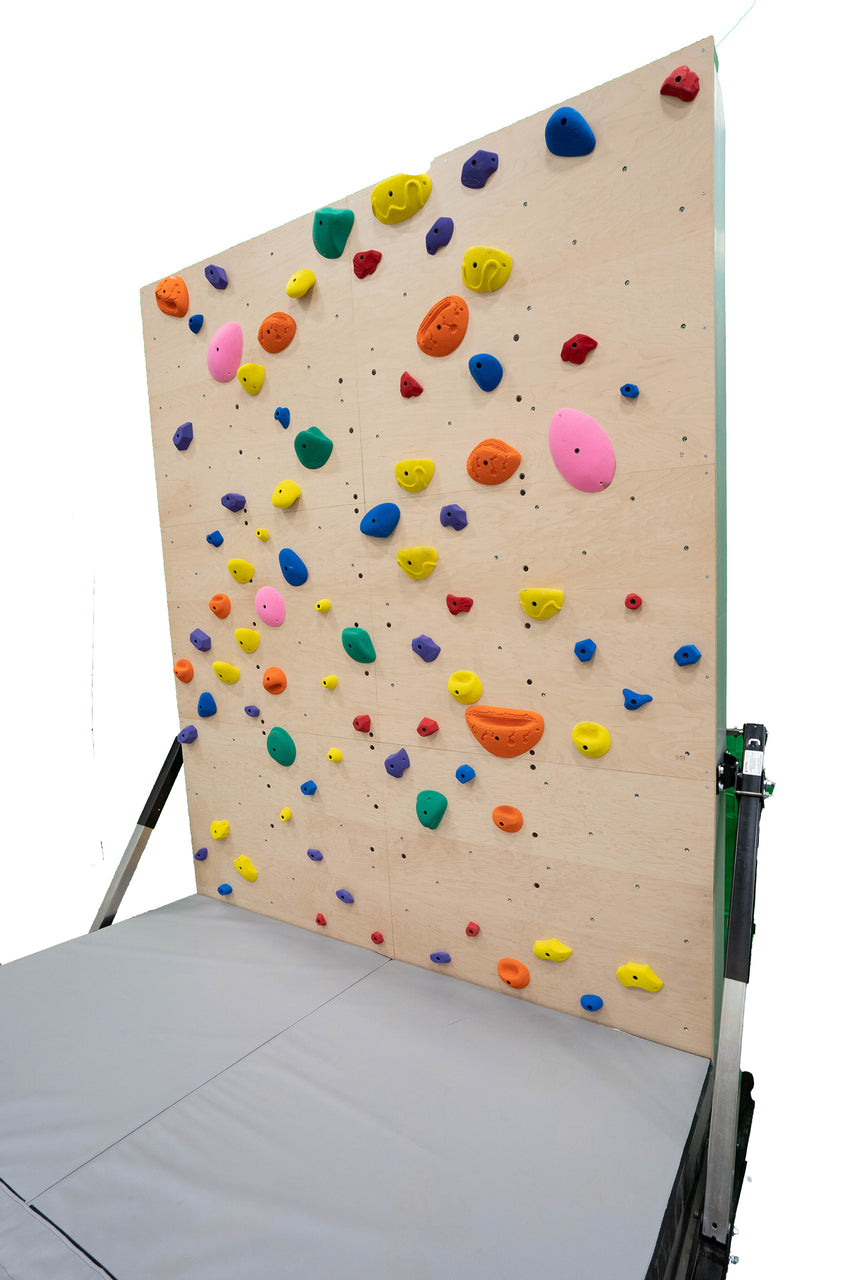 EverActive®¸ Jr - Freestanding Adjustable Wall and Holds Package for Home
EverActive®¸ Jr - Freestanding Adjustable Wall and Hand Holds Package for Home

Add climbing variety at home with an adjustable wall! Angles range from 10-60 degrees and assembly takes 2-3 hours with two people.

8'w x 10't

Easy assembly

Angles range from

10

-60 degrees

Manual crank adjustment that can be placed on either side

Landing surface NOT included

Indoor use recommended

Ships in 4-6 weeks

 

U.S. Patent Pending. View our patents.

 

Specifications

EverActive Jr. Adjustable Wall and Holds - Freestanding

Age Appropriate

All Ages

Contains

Aluminum Frame, Steel Support Structure, Clear-coated T-nutted Baltic Birch Panels, 100 Hand Holds with Hardware, All assembly hardware, Assembly and maintenance instructions.

FAQs

HOW LONG WILL THIS TAKE TO ASSEMBLE?

2 people can assemble the wall in 2-3 hours, not including handholds.


HOW MUCH ROOM DO I NEED?

See diagrams in photo gallery for details.

Shipping and Install

Shipping

This wall ships via freight on an 8' pallet. Can arrange a lift-gate for residential shipping.

Installation

Instructions included.