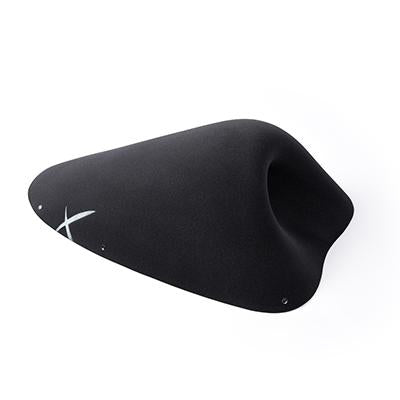 The Pipes n°5 from eXpression™ Climbing
Check out the Pipes. Their original shape is inspired by a pipe that would have been cut at an angle, giving them a unique look. The volumes have an obvious mono grip, which varies according to the 6 volumes. The most technical volumes are 1, 4 and 6 (beautiful rounded dishes), 2 is intermediate, and the volumes with the best grip are volumes 3 and 5 which are trays.
Measures 30"x21"x10"
Fiberglass

Choose from 3 colors

The Pipes n°5 from eXpression™ Climbing

Check out the Pipes. Their original shape is inspired by a pipe that would have been cut at an angle, giving them a unique look. The volumes have an obvious mono grip, which varies according to the 6 volumes. The most technical volumes are 1, 4 and 6 (beautiful rounded dishes), 2 is intermediate, and the volumes with the best grip are volumes 3 and 5 which are trays.

Additional Information

| | |
| --- | --- |
| Weight | 6.5 lbs |
| Dimensions | 30"x21"x10" |