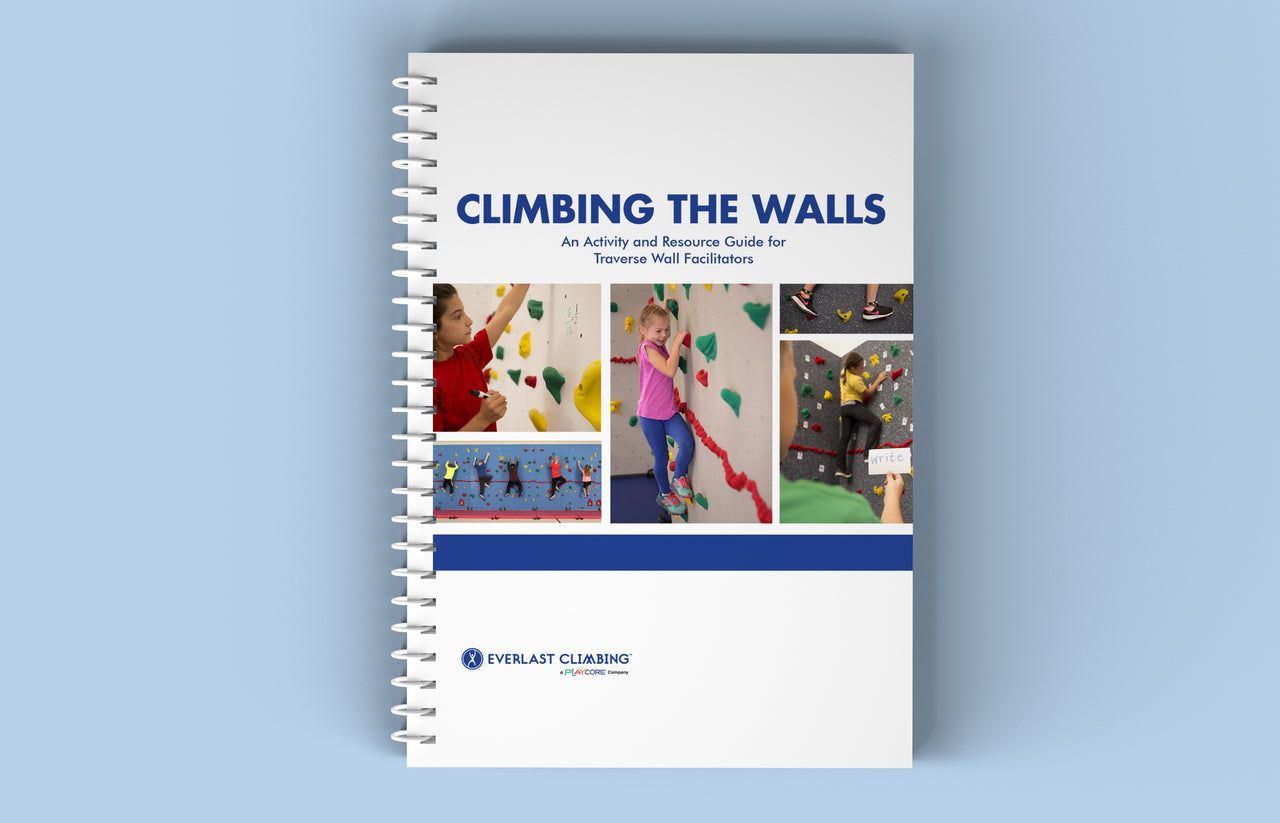 Climbing The Walls
NEW - Version 3! This comprehensive educational guide includes all the information you need to develop a fun, safe and rewarding climbing wall program.
Climbing the Walls

This third edition includes more activities, expanded resources, color photos and a fresh new look! Climbing the Walls features 65 detailed lesson plans for introductory, beginner, intermediate, challenge, station and cross-curricular activities. Information about safety, climbing technique, teaching tips, assessment ideas, awards and more round out this comprehensive guide. 250 pages.

Specifications

CLIMBING THE WALLS

Age Appropriate

Elementary, Middle & High School

Contains

Detailed Activity Guide (250 pages) with 65 climbing activities

FAQs

WHAT TYPES OF CLIMBING WALL ACTIVITIES ARE INCLUDED IN THE GUIDE?

The guide includes a variety of fun climbing wall activities. They include: introductory activities, climbing wall games, activities that link math and reading with climbing, challenge activities and more! Some activities engage a large group, while others are partner activities.

DOES CLIMBING THE WALLS INCLUDE ANYTHING BUT CLIMBING WALL ACTIVITIES?

Yes! Climbing the Walls includes important background and safety information about indoor rock climbing. There's also an appendix with useful information such as reflection ideas and more. It includes resources that you can download to use in your program. 

Shipping and Install

Shipping

Climbing the walls will ship via FedEx.

Installation

No installation is required.