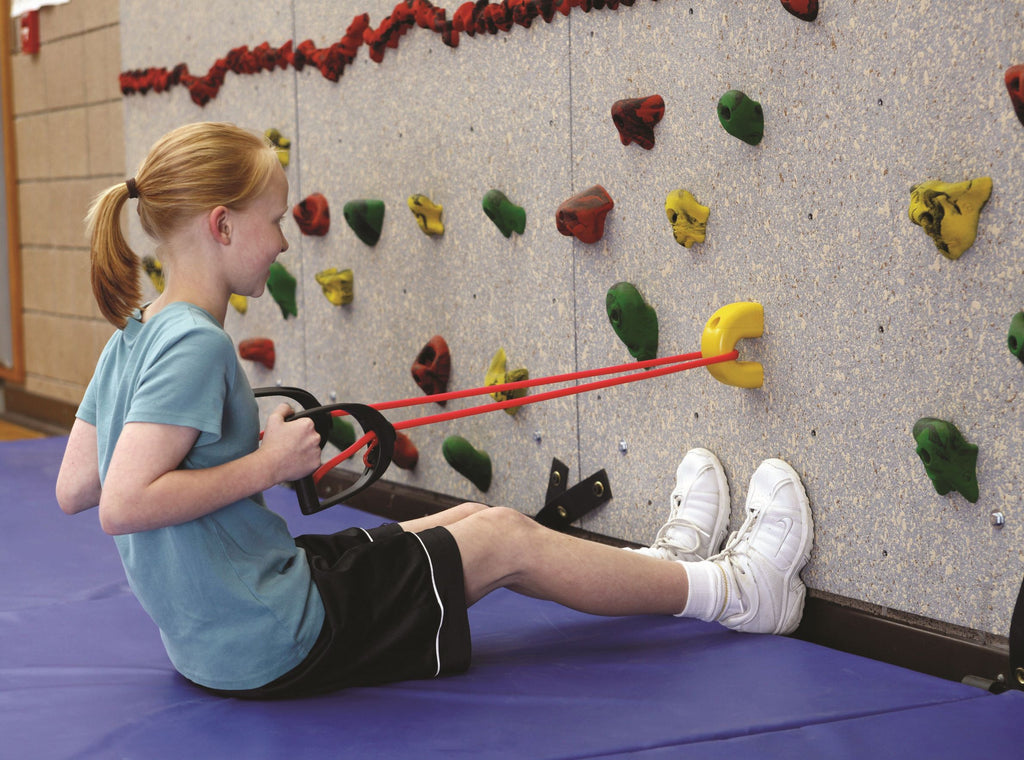 Strength Training with the StartFIT® Fitness System
Did you know that you can use your climbing wall to build strength in ways that do not involve climbing? Our StartFIT® Climbing Wall Fitness System enables you to create dynamic strength training stations that can increase cardiovascular endurance, muscular strength and flexibility.
The StartFIT® System attaches to an existing climbing wall and incorporates resistance tube exercises along with a variety of fitness-enhancing exercises. The package includes resistance tubes of varying strengths; our detailed StartFIT® Guide; individual instruction cards for each exercise station and specially-designed hand holds to "host" each exercise.
Included instructional cards detail activity set-up, proper form to be used, number of repetitions to be performed and the muscles used in the exercise. Cards include color photographs of participants performing the activity and an anatomical cart of muscle usage for learning purposes. 
The StartFIT® Climbing Wall Fitness System is available in two sizes: Full and Small. With each set, you will be able to create 11 strength-building stations such as rowing, shoulder press, triceps pushdown and kneeling crunches.
StartFIT® Hand holds can remain on the Traverse Wall® when you are not using the system and can be used for climbing, making set up and take down a breeze.