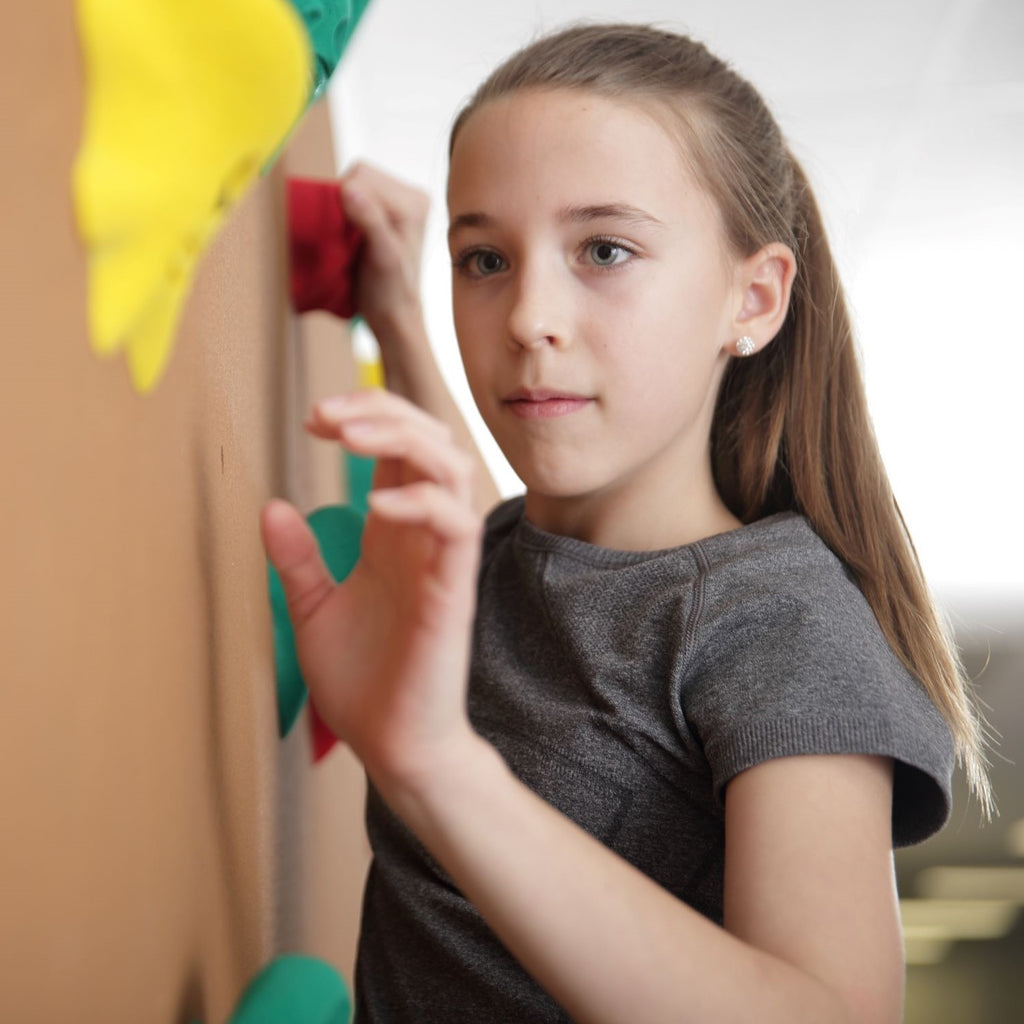 Resources in Support of a Climbing Program
Whether you are applying for a grant, presenting to the school board or preparing for Curriculum Night, we are here to support you with resources and information that justify rock climbing in your program or facility.
Climbing offers many benefits, including those that are physical, social-emotional and cognitive. As climbing continues to gain in popularity, more research is being conducted on these benefits and the results are exciting.
Climbing can improve symptoms of depression, can improve focus and attention and assist with symptoms of ADHD. Climbing can also increase working memory. We compiled information on research and articles into a new document and have it available to download: Research and Articles to Support the Benefits of Rock Climbing
Additionally, we created a new slideshow that provides an overview of Traverse Wall® Climbing and its benefits: Traverse Wall® Climbing: Overview & Benefits
As always, more resources are available on our website.
If there is any way we can assist you, please contact us for customized Power Point presentations, images, references, testimonials and more. We are here to help!