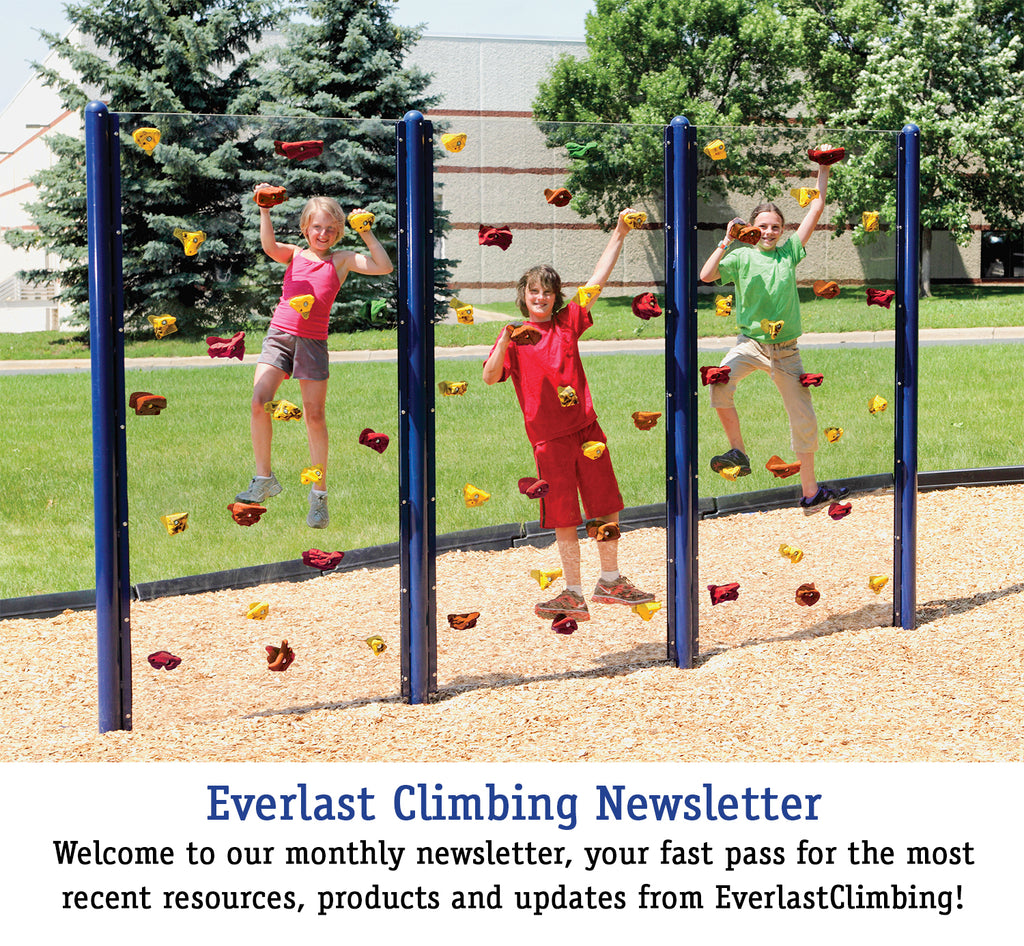 Announcing our New Monthly Newsletter
We are excited to announce the launch of our monthly e-newsletter. The goal with our newsletter is to help you get the most out of your Everlast Climbing products by sharing valuable resources, ideas and inspiration.
Every issue includes two informative articles, ranging from ways to use your climbing wall to highlighting interesting climbing programs across the country.
The newsletter also includes links to valuable resources such as our educational webinars and funding guides. Our "Tip of the Month" section will showcase a variety of ideas and have featured tips for enhancing social-emotional learning in our past two issues.
The final section of our newsletter is a Product or Project Spotlight where we showcase one of our products or a recent climbing wall installation.
The newsletter is emailed on the 2nd or 3rd Thursday of each month. We invite you to sign up and look forward to providing you with this fast pass to the latest and greatest from Everlast Climbing.
We are always looking for partners to share climbing wall ideas, photos and activities. If you would like to be featured or to contribute to our newsletter, please contact us.